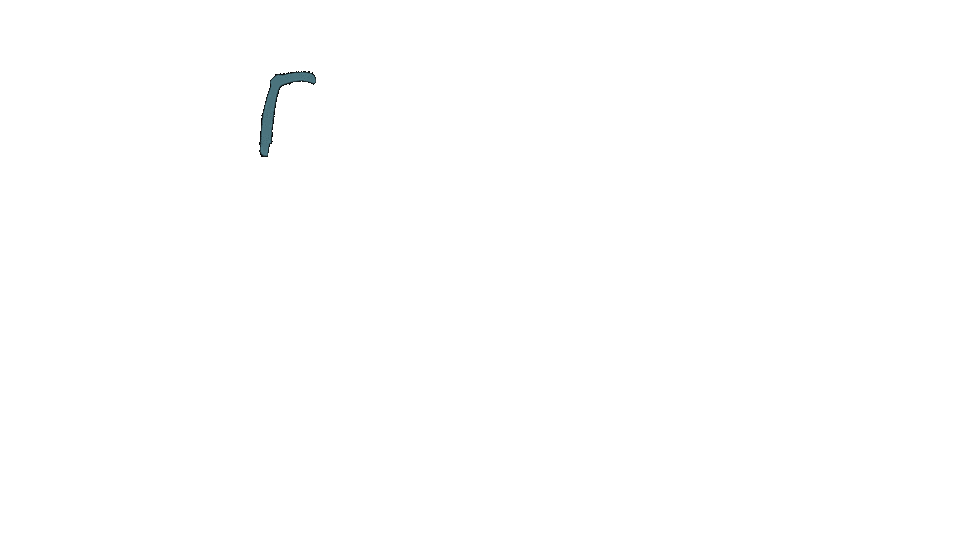 WHAT IS THE EBS MENTORSHIP PROGRAM?
The EBS Mentorship Program is student-run initiative that aims to connect first-year Biology students with upper-year undergraduate student mentors. We aim to provide the guidance and knowledge that first-year students require to be successful in their journey at UTM and beyond. This includes insightful advice on career exploration, campus resources, research opportunities, and much more!
Our program is an exclusive collaboration between the UTMSU and the Erindale Biology Society! You can meet successful upper-year students who can help you learn the tricks of the trade. You can also ask them questions and receive advice regarding courses, research opportunities, study tips -- pretty much anything that you need to succeed in your first year and beyond.
This program is geared specifically towards students with an interest in biology and will have mentors who are either specializing or majoring in biology. Essentially, you get to meet students who have likely been in similar positions as you, and are now there to guide you through their experiences.

How does this program differ from any other mentorship programs?

How do I get in touch with my mentors?
Mentees will be paired with mentors according to the best matches (based on similar prospects/aspirations/ program interests). Mentors will frequently contact you through various means of communication, such as text, video calls, and in-person meetings. There will also be a one-time one-on-one meeting with a medical student through which you have the opportunity to learn all about the medical school journey and more if you are interested in following that path.
As a mentor, you will obtain the opportunity to utilize and develop a variety of skills, such as interpersonal and problem-solving skills from interacting with a diverse background of first-years and fellow mentors. Our program further offers you the chance to build your resume and volunteer experience in addition to being CCR accredited. The Co-Curricular Record is an official University document that entails the descriptions of activities you have been involved with on campus, and is beneficial to potential employers. Moreover, you will gain recognition of EBS experience for future opportunities of involvement with us!
Provide insightful advice on courses to take, information about Programs of Study (POSts), career exploration, campus resources, research opportunities, volunteering, establishing connections with professors.

Be accessible! This includes responding to emails from the EBS mentorship directors and assigned mentees in a relatively prompt fashion and accommodate (to the best of your abilities) to the mentees' schedule for potential meetings.

Be mindful and understand that not everyone has the same background, which may cause language barriers and/or discrepancies in mentee's academic capabilities. In the event that such cases present themselves, your help will be especially valuable to those students and meaningful to you, as you would have contributed to making a difference for a struggling individual.
A training session will also be offered to our mentors where each will be given sufficient knowledge about resources on campus to make sure they are the best prepared to answer questions!
The mentorship program will provide you with monthly meetings (remote until further notice) where mentors and mentees will meet with their Mentorship Directors every month to talk about any issues they might be having, suggestions for the program, etc. These meetings will also include speeches by their most requested guest speakers. Events, such as speed-dating with mentees, professors, and graduate students, and movie night, will be hosted throughout the year. All of this will be exclusive to the members of our program!
Below are some unique and invaluable experiences and feedback shared by the former members of our program during their time with us!
"I really enjoyed the EBS mentorship program. It was an excellent way for me to connect with an upper year and learn more about my program and other programs being offered on campus. Most of all, my mentor Ana was amazing. I enjoyed talking to her and she made to always look out for me and assist me in any way that she could. I am very grateful for Ana and the EBS team for making this experience so beneficial and enjoyable. I would recommend all first years to take a part in this program for an easier transition into university."
- Zoya Almas (Mentee)
"Being a part of the EBS mentor program was such a valuable experience. Hearing from my mentor about his experiences helped me to see that there is so much available for me to get involved in on campus. I was able to learn about opportunities (ex. ROP, work-study) from someone who had actually participated in them and could give me honest advice about what to expect. It was also great to be able to talk to someone who had been in my shoes and could give me practical advice on how to study effectively for classes, network with professors, find campus groups to get involved in and so much more! It was also nice to know that anytime I had a question about anything school related, I had someone to go to who was always eager to help. Ultimately, the experience helped me learn to not rush things and take first year as a learning opportunity. It's so easy to get stressed about figuring out what career you want or how to gain valuable volunteering/working experiences, so having a mentor to help guide me through that was really helpful."
- Lucia Di Censo (Mentee)
"I was a mentee in my first year and it was such an eye opening experience. As a first year student, I was so confused about classes, extracurricular activities, my future, social life, and balancing school with work. It was extremely stressful and I didn't have anyone to turn to, but luckily I had an amazing mentor who helped me (shoutout to Rini<3)! I could email her questions I had, small or large, and even though they were silly sometimes she was always willing to help me and make me feel comfortable. In addition, the meet your mentor evening, where we had food and got to meet our mentor, was SO MUCH fun. I felt so comfortable with my mentor, and even other mentors and mentees were willing to talk with each other and share advice. Definitely worth going to if possible, and I highly recommend meeting your mentor/mentee in real life because it is a different experience from just emailing. Overall, this mentorship has definitely made my first year bearable, and if you have the chance to get a mentor, or become one, DO IT!!"
- Ruth Alemayehu (Mentee)
"The EBS Mentorship Program provided me with valuable networking experience, time-management skills, and a fulfilling role in the UTM community. As a Mentor, I became more articulate with different academic systems, e.g., POSt, department advisories, etc., while also discovering new resources to share between my Mentee and I. The switch to online learning challenged the way I thought about connecting with peers and contributing to the program. Thus, I explored new ways to seek out opportunities. For example, the Mentorship Hub allowed me to introduce the concept of networking to my Mentee, along with strengthening my own networking skills. Now, I am more comfortable with 'cold calling' peers, which benefits my communication skills and prepares me for future collaborative work. Additionally, the experience allowed me to reflect on my own first-year experience and track my growth. Most importantly, I could identify the opportunities that were responsible for my growth as a student, which shaped the anecdotes I shared with my Mentee, along with providing a comprehensive outlook for my Mentee's first-year experience. Furthermore, the monthly meetings offered alternative careers and courses to discuss between my Mentee and I. The meetings also offered a way to bond with my Mentee, e.g., discussing which career paths they are fascinated by, which they would like to avoid, etc. Ultimately, both my Mentee and I benefited from the events that the program held and advertised (such as 'Meet the Lab' events). It was incredibly motivating to see my Mentee inspired by the relative opportunities we discussed during our meetings, and truly a fulfilling experience guiding them through their options. Overall, the experience fuelled my passion for teaching, and I also learned new points of views from my own Mentee."​
Check out our previous events with special guests, mentors and mentees from the past year!
Monthly Guest Speaker Meeting with Medical Student, Catherine Meng
Monthly Guest Speaker Meeting with Resident Physician, Dr. Tarek Bin Yameen, and Student Engagement Coordinator, Laura Walkling